gay phone sex with wyatt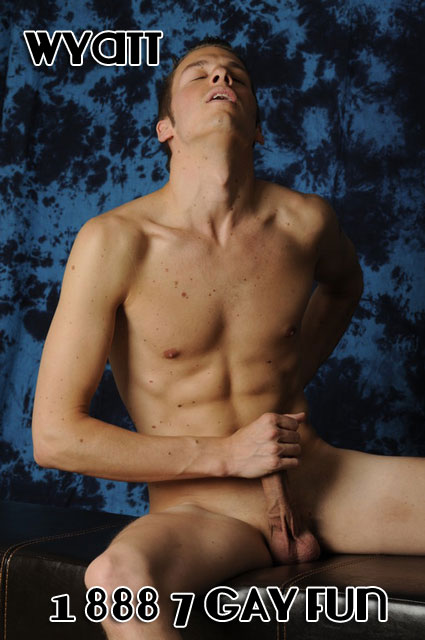 Hey there, you closeted faggot! Oh, don't be so shocked! I know that is what you are, or else you wouldn't be online searching for gay phone sex sites. You probably are married or have a girlfriend, but she just doesn't do it for you, does she? You spend so much time online watching gay porn because fucking her just doesn't appeal to you, right? And when she does talk you into fucking her, you're imagining that YOU are the one being fucked with a big dick. Is that the only way you can get off? I bet it is… because you are not even attracted to her. You never have been. You got married because it was the right thing to do, and now you're a closeted gay man trapped in a marriage you don't really even want to be in.
I bet you like to fuck her from behind so you don't have to really even look at her. You can imagine that you are balls deep in a tight male ass instead of your wife's pussy. Or maybe you even close your eyes and imagine you are the one being fucked. Do you dream of having a hot load shot deep into your asshole and then cleaning all that hot cum off of his dick? Or maybe you want to be face fucked until he shoots that hot load all over your face. You don't mind looking like a whore with cum all over your face, do you? I know you don't. You probably get off on it.
If you're ready to admit that you are a dirty faggot whore, pick up the phone and call Wyatt for gay phone sex. Submit to your desires with me. You don't have to be ashamed of what you need. I'll give it to you over and over again.
AIM and Yahoo: WildWyatt4U