You're gonna find out real quick, I'm into LOTS of shit! But one thing that'll always scratch an itch is some sissy phone sex! I love a little twink between my legs, watching his scrawny body thrash around as my cock is doing its damndest to rip through that ass right out his open, screaming mouth! I get these pretty little things, all dolled up pink dresses, lacy shit, sometimes even diapers, prancing that ass around me like a baby cat in heat! Sometimes, they're scared. Those are even better! I love watching their eyes go wide the first time my cock makes its grand entrance but then watching them melt into submission!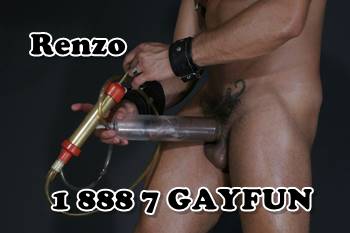 Listen here sweetheart, I got lots of ways to make you a princess for Daddy! Guess it all depends on just how far down this rabbit hole your pretty gay ass wants to hop! Me, I've been waiting at the bottom for a LOOOONG time now–and don't worry! I catch every good girl that drops down my way! If you're real good, I might even invite my buddies over. But you're always gonna have to prove to me that Daddy comes first! Also, if you crave a good gang bang and see another guy online, ask dispatch for both of us! We can take turns drilling you blue!!! With 4 of us or more–maybe we can even form a sausage link!! HAHA. I like that kumbayah shit! I'll have ya singin alright!
Sissy phone sex is def right up my alley! You might need one of these girls first to doll you up and get you all pretty for me. THAT part ain't my job! But once you're selfie ready, bounce on over to Daddy so I paint you like a pretty picture with buckets of my seed! I got an appetite like a rabid wolf–don't expect our session to just last one round! Oh no! I'm gonna pump you so full of my cum you'll be sweating it out for weeks! C'mon! Be a good girl and come sit in Daddy's lap! I always give good presents to my sissy sluts!