Bi Curious Phone Sex with Wyatt
Hi there, boys! I know you are probably wondering what it's like to suck a cock or be fucked in the ass, and that's why you need to call me for bi curious phone sex. I love talking to guys who have never done either of those things before, but they are just itching to try it.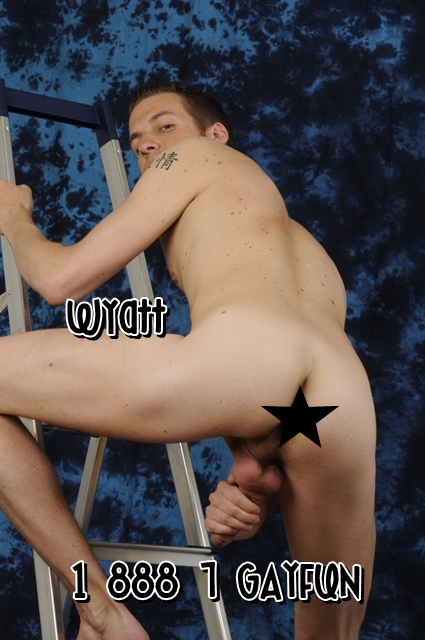 I know that the thought of sucking cock can be scary. I know that it's intimidating to get down on your knees and have a dick in your face for the first time. Sure, you've had blow jobs before and you have an idea of what to do, but that's way different than actually opening your mouth and doing it for the first time. But don't worry – I'm here to help you out and guide you along the way. I can be gentle and nurturing when it comes to teaching you to suck cock. Or I can tell you exactly what it would be like for me to grab the back of your head and just shove my cock down your throat until your eyes start watering and you're gagging.
The thing that's even more intimidating to most men is having their virgin assholes fucked for the first time. I get it. It can be painful. It can feel a little weird at first. But please trust me when I say that as soon as you get used to having your ass full of dick, it's going to turn you on more than anything ever has in your life. I promise you that. You're going to begging for me to fuck you harder and faster and if you're really lucky, that's exactly what you'll get.
Ready to call me and talk about your bi curious phone sex fantasies? Dial 1 888 7GAY FUN and ask to talk to Wyatt.