gay phone sex with bobby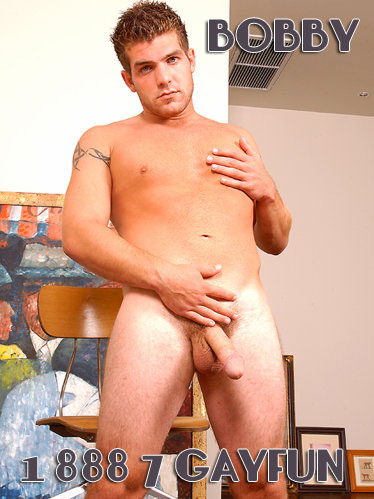 Here's how it goes guys… There are those times when you are just craving some hot man on man action. It's a natural feeling to have and I have that craving all the time. I'm always down for some erotic gay phone sex. You always have a little time to lay back and stroke one out. Why not do it with another man. Listening to each other moan, as you get closer and closer to cumming.  Especially, if you have had a long stressful week and the wife ain't giving it up. Gay phone sex is a great solution to relieving that stress.
There is nothing hotter to me than two hot dudes getting off together and pleasuring each other. When I start to think about it my dick just begins to jump and pulsate, growing until it reaches a hard and throbbing 8.5 inches. Now me, I'm very versatile. Sometimes I love to just lie on my back or get on all fours and take a nice cock hard, deep in my ass. I want your balls slapping against my nice and muscular bubble butt. I want you to fuck me until you bust your nut deep inside me.  Then other times, I wanna get behind you, put one arm around your neck and the other between your legs, so I can stroke that nice cock while I nail your tight ass very hard. Then I want to put you on your back and really open that ass up while I lightly bite on your nipples. I also have so many fantasies and scenarios that I wanna fulfill with another man who is ready for some hot action.
So, if you're down and ready to have some chill fun with a hot and sexy stud, then give me a call dude and let's stroke our cocks together. I'm definitely horny and waiting to shoot this huge load all over my chest. Call 1-888-7-GAYFUN and ask for Bobby 😉
AIM: Badbibobby69
Yahoo: Badbibobby69