Look at how sad your little white dick is. I don't care if you think it's big for a white dick – it's still small next to Mine. You're small next to me. You're weak and sad, probably even a sissy, and because you are so pathetic, pretty much any call you make to Me will be a humiliation phone sex call. I know you want to hear how much of a little faggot you are. I know you need to be reminded of how useless your little dick is, and how the only purpose you serve is to give me a place to put my immense cock. Your existence begs for humiliation, and Master Andre is here to give it to you.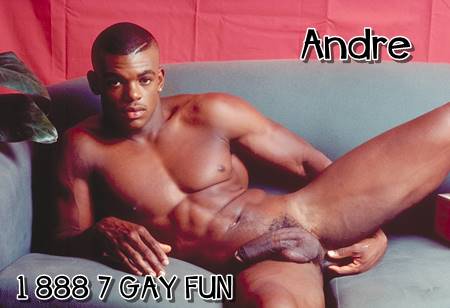 Every day you look in the mirror in shame. You know the truth, but you still need to hear it from a Superior Alpha Male like Me. You need to be on your knees begging for salvation in the form of My huge black cock, but with mercy because you know you're too weak to take it all. Your weakness will be obvious, but it won't be long before you're begging for every inch because you'll have no choice but to succumb to the extreme desire you have to be humiliated by the size of My man meat. Don't be too much of a weakling – you need to have enough manhood in those sad little balls to be able to dial the phone and ask Me for humiliation phone sex. I know you're a sad little faggot twink who can't act like a man no matter how hard you try, but that's why you need Me. Not just to humiliate you for your weakness, but also to show you what a real Man is like.
Are you pathetic faggot fuck meat who needs to be reminded of it? Call Master Andre at 1 888 7 GAYFUN so I can size you up and spit you out.