What better way to get obliterated during some small penis humiliation phone sex than by a GAY guy with a cock four times the size of yours! (Technically, I'm bi, but still—if you're a straight guy and your lady is running into the arms of a dude like me that pounds other men's asses for fun, you got problems alright!) I think standing side by side should be plenty humiliating enough, but we can take it as far as you wanna go! I'd challenge you to a dick sword fight—but yeah. It basically be just me hitting your crotch with my cock! Might as well bruise your little wang and ego all at the same time, huh! That's a twofer for ya!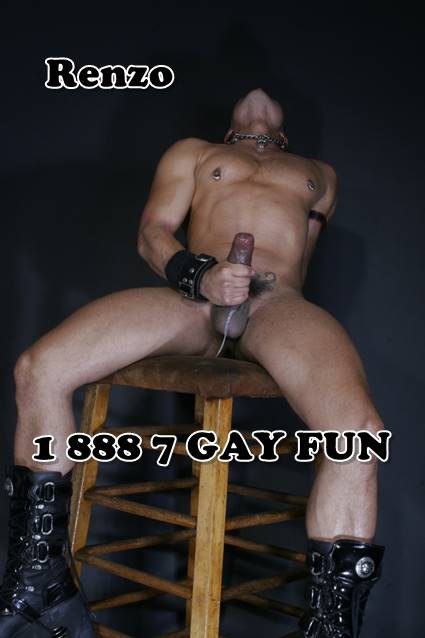 I prefer to do the pounding, but I'm not too proud to give ya a turn. Plus, how pathetic will it be that your dick is so small that I can't even feel it inside my ass, so you'll end up needing to borrow one of these lady's strap-ons just to deliver! I'm sure every last one of em of has a dildo to use on herself for when she's with guys like you. (Hopefully none of them are unlucky enough to be married to a small dick wonder such as yourself though! I'd REALLY have to send them cards and my condolences then!) Ya know, in college we had "the walk of shame" when one of us was going back to our dorm or apartment from fucking somebody. (Course lots of times I didn't have to go that far!) But what's fucking tragic is that every damn day that you move around on two LEGS is a walk of shame!
Hey, I'm not trying to be an asshole here. I'm just being real. And if you come to me for small penis humiliation phone sex, I'm gonna give it ya straight. (In more way than one, eh! Haha) You got my digits, you know who to ask for! If you want it EXTRA brutal, get one of these ladies in on it too. Gah, the two of us will tear you apart!
Dial 1 888 7 GAYFUN and ask for Renzo