Cock Worship Phone Sex with Wyatt
Get on your knees NOW and put my cock in your mouth. A dick like mine deserves a good cock worship phone sex session and you're the lucky bitch who is going to do it. Not in the mood? I don't care. You better adjust your attitude and get in the mood. I'm not going to make you do anything, of course. I mean, why should I have to? I could have men lining up to suck my cock and treat it the way it should be treated if I wanted to. But YOU are the one who is going to do it. All I'll have to do is stand in front of you naked with my cock rock hard and you're eventually going to drop down to your knees and start worshiping it the way it deserves to be worshiped.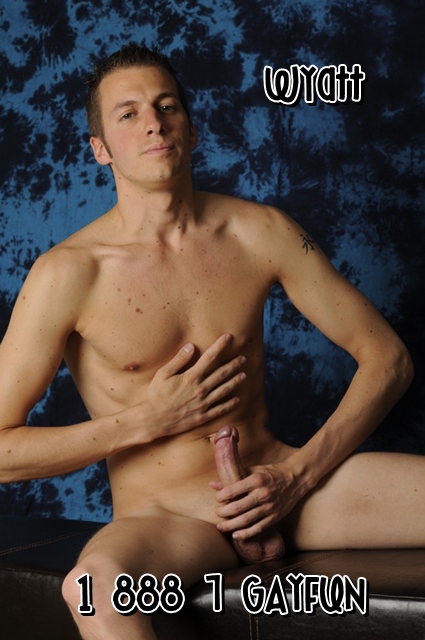 Once you're on your knees, I want you to tell me what you think of my cock. I know you've never seen one that looked as amazing and delicious as mine. I want you to take it in your hand and start stroking it slowly at first. Lean foward and stick your tongue out and just lick the head for a minute. Your tongue is going to feel so good. That's it, bitch…wrap your mouth around the head and suck on it while you're licking. That feels SO good. I want to push it all the way down your throat until you start to gag a little. It won't be that bad, I promise. But it will make me feel so good. And that's what you want, isn't it? To make me feel good? That's what I thought.
Ready to give my cock what it deserves? Call me at 1 888 8FREAKY and ask for Wyatt for cock worship phone sex.